Hey, my names Tom and I picked up a fully restored '69 last fall. About 7 years ago I tried restoring a '69 myself and gave up for all the usual reasons. Always wanted one since I was 13 years old... I actually came across this one locally after looking on eBay all over the country. It was only 20 minutes away! So here is the rundown, per the last owner:
"The engine is a 350 with AFR 195cc aluminum heads, a Comp Cam w/ .490 of lift, Hooker Super Comp Headers with ceramic coating, Power Master mini starter, double roller timing chain, Quickfuel Q jet, 750 mechanical secondary carb, MSD distributor and wires, MSD 6AL Box, Blaster coil, hardened push rods. All of the above was installed within the last 2 months. Motor has approximately 20,000 on lower end. The tranny is a TH350 with a shift kit and B&M hole shot 2400 stall. It was rebuilt 2800 Miles ago. Rear End is a 10 Bolt Chevy Auburn gear limited slip diff with strange street/strip axels with Richmond 355 gears, completely rebuilt 2800 miles ago. The body has new fenders, 2 inch cowl induction Hood, lower valance, header panel, inner fender wells, grill, head lights, tail lights all marker lights, hood hinges, front fender extensions, door handles, mirror, new quarter panel patches, front and rear bumpers, gas tank, side louvers, weather stripping kit, rockers, trunk, floors all in great shape. New American thunder 2.5 flow master exhaust with stainless tips, front suspension rebuilt, front body bushings replaced and all new calipers, rotors, pads, and trunk carpet. The paint is PEPPER GREY, the same exact color as Eleanor in Gone in 60 Seconds, with Black stripes. The interior is all new, with a custom gauge package, auto meter ultra light gauges with a Covan's classic dash insert, B&M pro ratchet shifter, and a Grant steering wheel. The car has MB WHEELS 16 inch rims with Yokahama tires. This Car has no heat or A/C, and the fire wall has been shaved for neater appearance."
The car also came with about 20 grand in receipts, not including the tranny, block, paint, or labor.
And here are the (not so good) pics he gave me... better ones to come soon.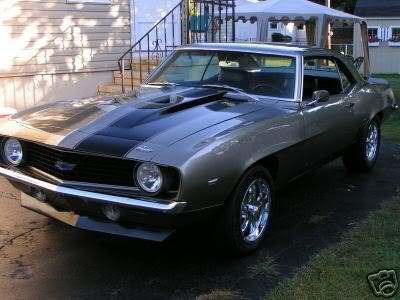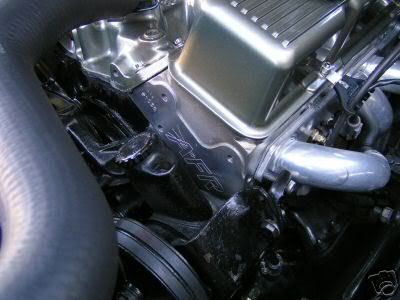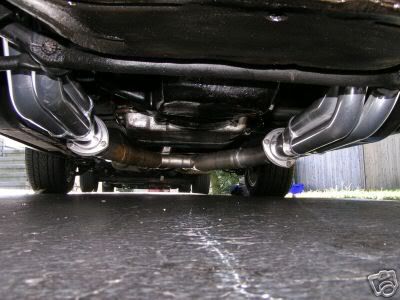 He said the car has 355 gears, but it revs pretty high on the highway, so
I'm thinking I need a 4spd auto with O/D...?
Excuse my newbness, I am more familiar with newer cars.
I'd also like to do some suspension work, so any input is appreciated...
Also, here is a link to my other cars... if anyone cares.
http://www.cardomain.com/ride/2167960