Discussion Starter
·
#1
·
So here is my story.
In 1985 my grandmother whom I had not heard from in years called me to tell me she had bought a car for me. The only stipulation was that I had to sell the motorcycle that she had "heard" I owned because she was sure I would get killed on it.
Since it was December and very cold, I readily agreed and flew to Florida after selling the bike to pick up my car. When I opened the garage door I was greeted with a great looking 1969 Camaro. A 19 year old boy's dream car!
In 1989 I sold that car to get the money to move to Tennessee to be with my girlfriend. Unfortunately it did not work out with her. I was now minus a girlfriend AND a Camaro.
I swore I would have another one some day and today is the day. After unsuccessfully trying to locate the original car, I was forced to seek another one that would allow me to fulfill my promise to myself.
So here she is the day I bought her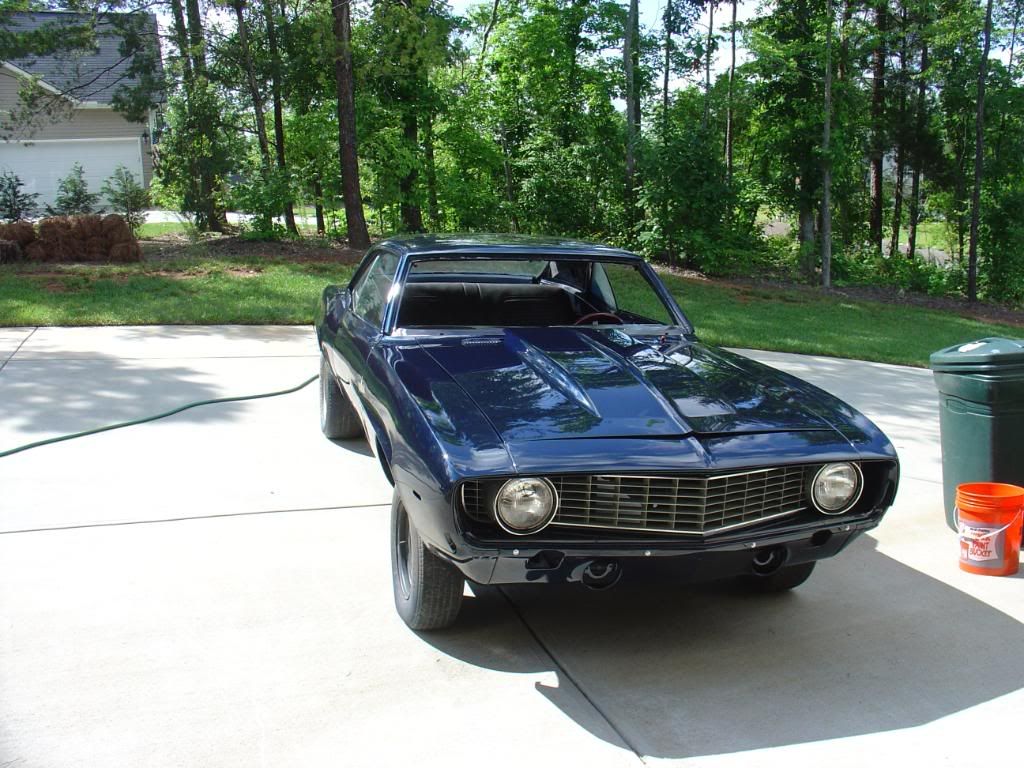 And here is what she looks like today
The previous owner sold the car as ready to start reassembling. After I got the car home and started poking on it a little harder than you can when it ain't yours, I discovered that I am replacing the Full Floor Pan, Firewall, Trunk Pan, Frame Rails, Inner wheel wells, tailpan and roof. The body work they did was absolutely horrible. They covered up so much with bondo (1/2 thick in places).
I should have had more knowledge before I bought, but that's the past and I am looking to the future. I will need a lot of advice and guidance and I know I can find that here. So follow along and please feel free to speak up if you see something that aint right.
You can follow my build at
http://photobucket.com/markscamaro
Planned build
350 bored .030 over
Edelbrock Air Gap intake
Holley 750 double pumper
MSD ignition
Hotchkis 1.5" lowered TVS system
17 x 8 front Foose with Nitto tires
17 x 9 Rear Foose with Nitto tires
DSE tubular A-arms
JustRight 4 wheel disc brakes
Classic AutoAir A/C conversion (its hot in the south)
Black with silver z/28 stripes ( not very original I know but damn good looking)