Well I finally decided I needed my own project thread rather than keep posting updates to my welcome thread:
http://www.camaros.net/forums/showthread.php?p=897978
For lack of a better project name, I chose "Sleeper" since I want to keep the stock look of my 69 Camaro but modernize it with more HP, better brakes, suspension etc. Obviously if you look closely you will notice it is not stock, but hopefully to the casual observer it will look like a stocker. I am still considering putting full Z/28 emblems on it and a 302 cowl decal just to throw one off further.
Some pictures of the car: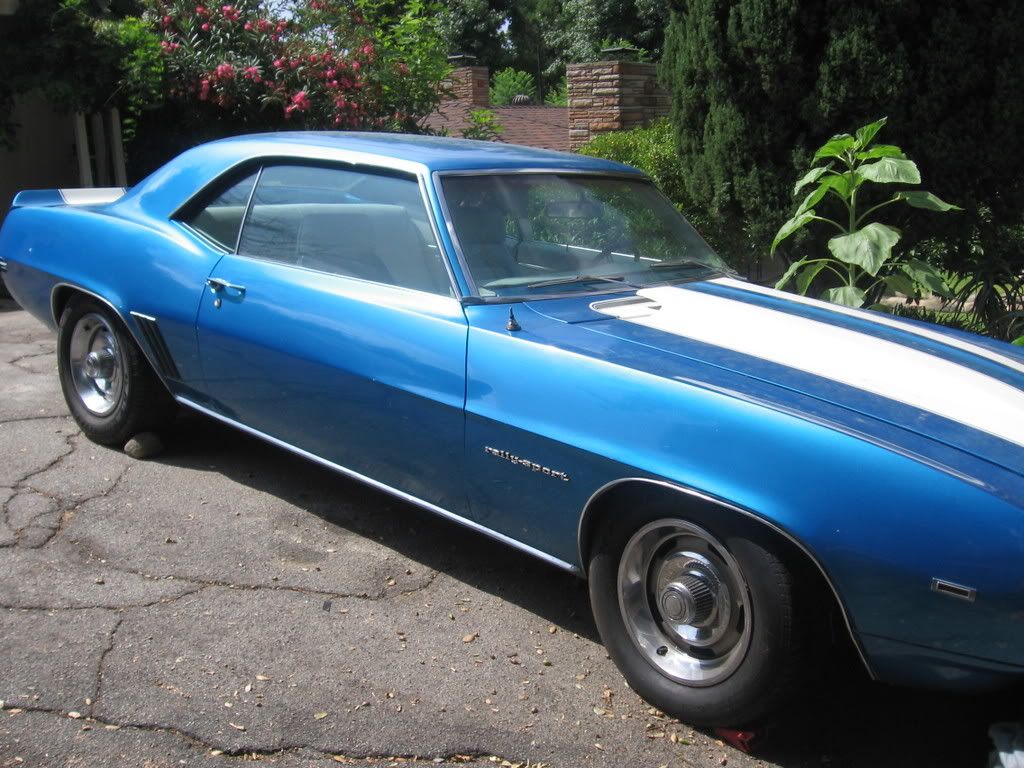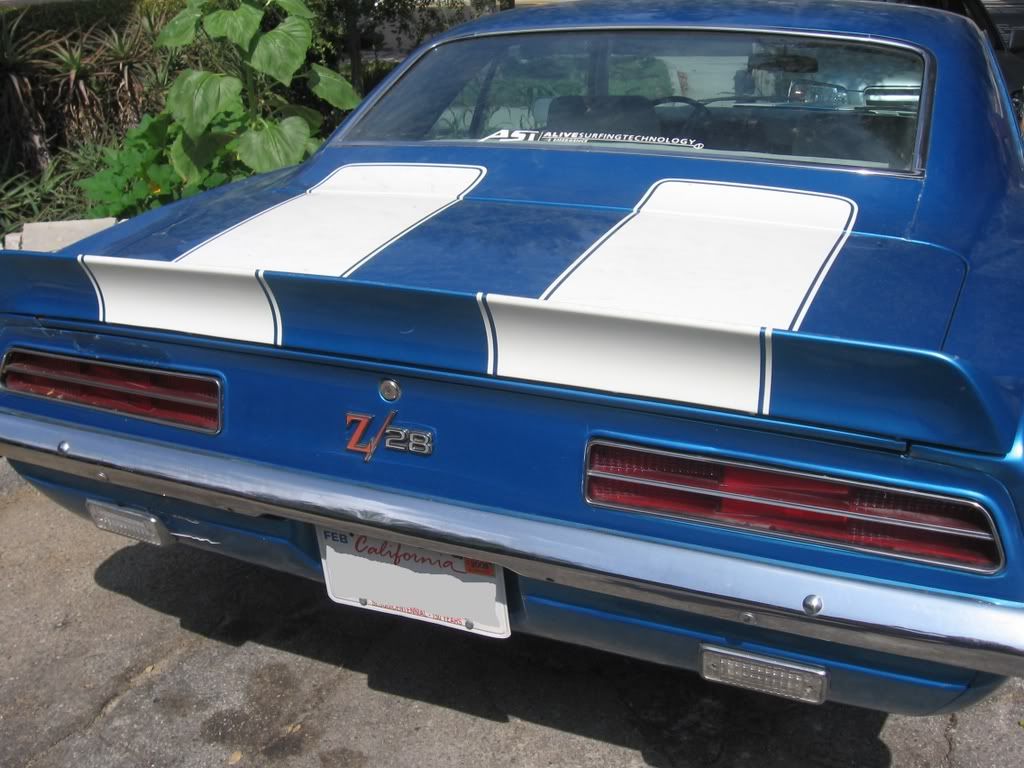 It is a 69 Camaro with the RS option with a cowl hood, automatic (700R4) and white interior. It has some z/28 Emblems that the previous owner had put on them. I was also told that it had a early 90s restoration done to it. I think the guy I bought the car from got it running again (bought it from a younger guy) and flipped it. I base this on the general state that the car was in (all the fluids hadn't been changed in a long time, radiator was just about rusted out etc). But that is okay, I was looking for something that had a really good body but needed an engine. I was still able to drive it home just fine, although it had some electrical and carb problems later and sat.
Overall the goal is to do as much work myself as I possibly can, both to learn how to do it and for the challenge.
I enrolled in a local JC and started taking automotive classes as I really hadn't done stuff like this before and really wanted to do it right. So it didn't take long for me to pull it apart anyways: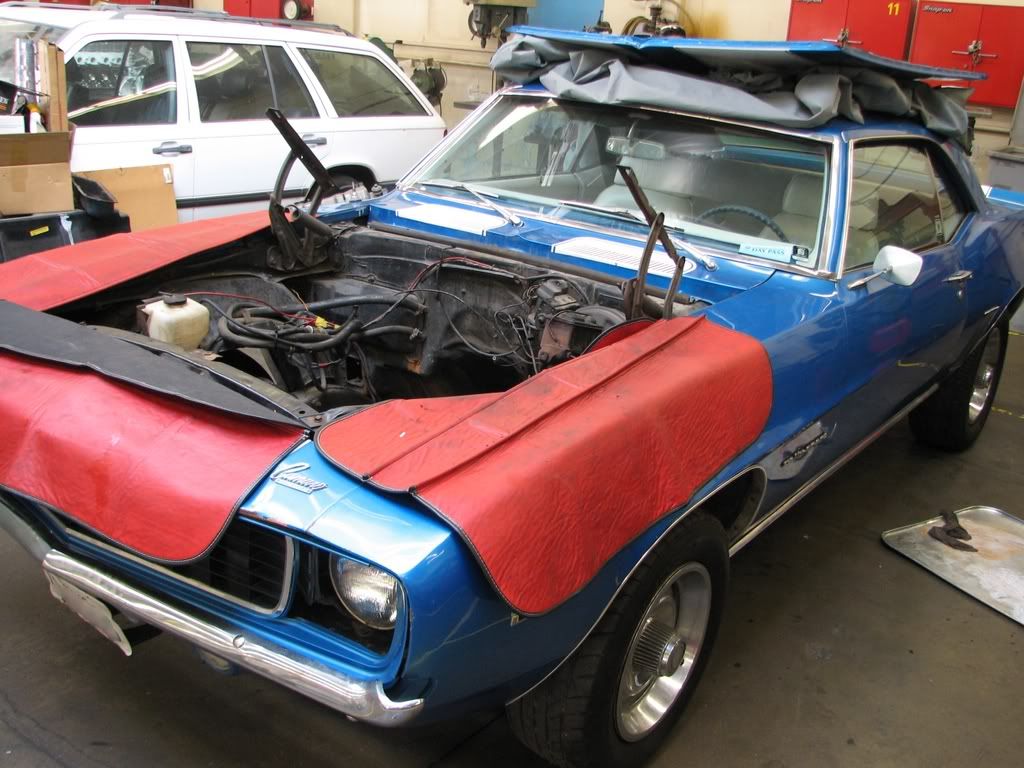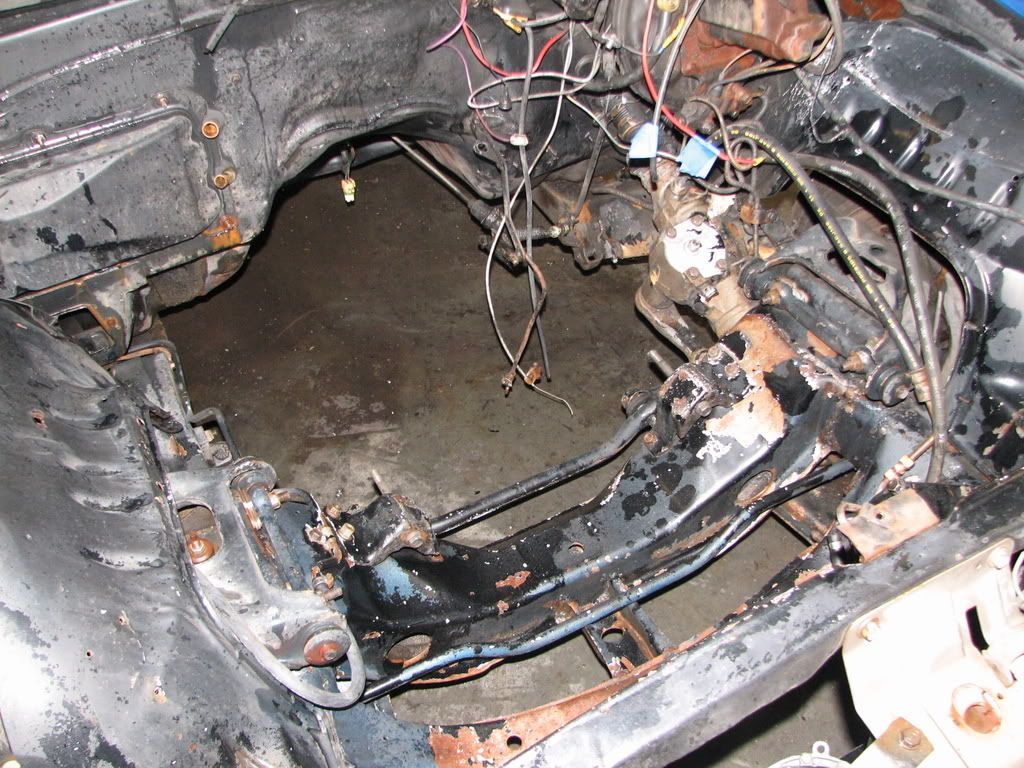 Old engine and trans, and old tired 307 passenger block from a late 70s early 80s car and a 700R4 trans: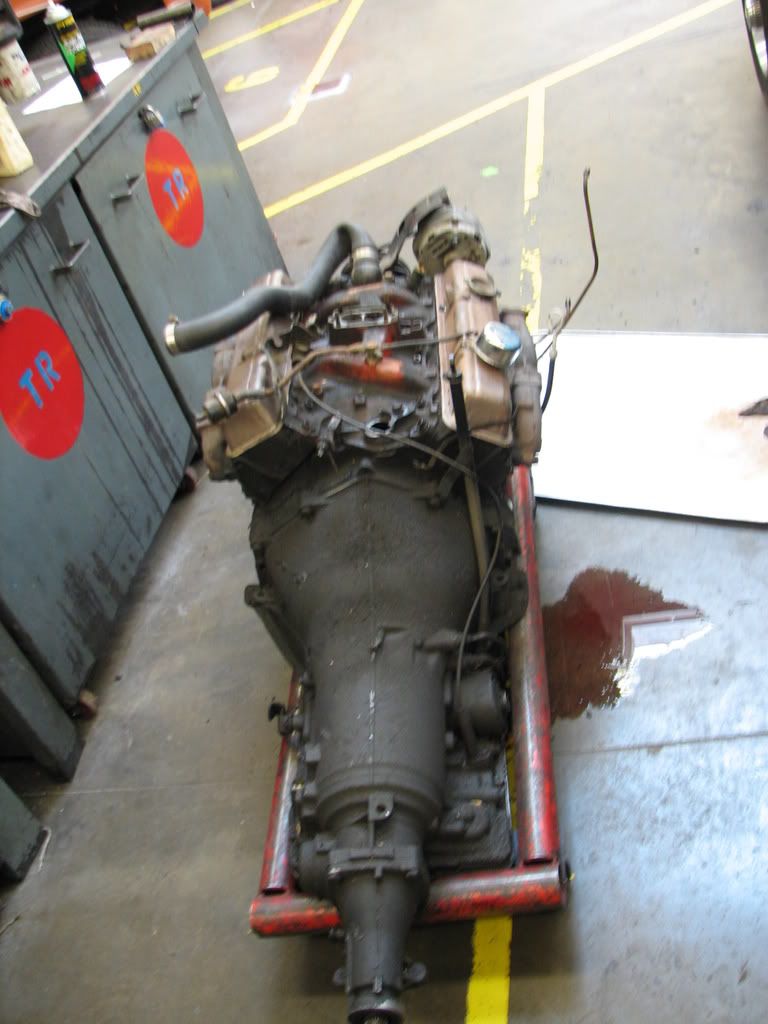 Originally the plan was just to build an engine for the car, but that snowballed (more about that later). So I started building a big block to drop in the car. It is a 454 GenV block I found at a junkyard (took 4 tries to get one without cracks in it). It is bored 030 over with a stroker crank making it 489ci (8.0L).
So starting on the engine blue print, it is magna-fluxed, sonic tested. Mains, cylinder bores and deck are checked for straightness to get a baseline (pretty good but some machining is in order to make it perfect):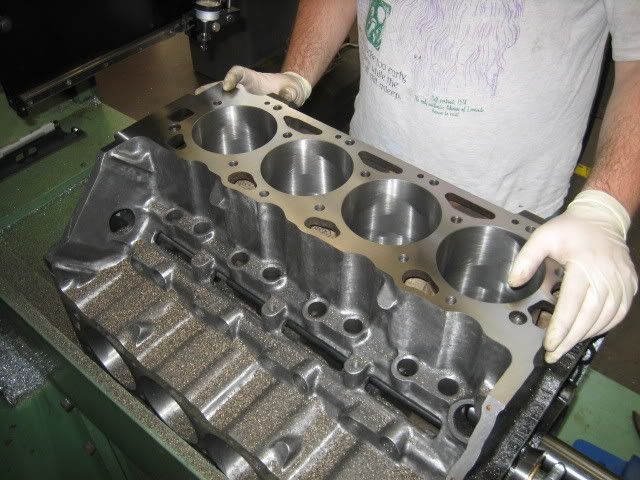 All the machining is done by me in my engine machining class (except boring and honing they didn't have that machine at the time).
Nice fresh block (with Por-15 engine paint on it; I just love this paint, you can hammer it and pour brake clean on it, doesn't phase it):
Custom grinding was done on the top of the block for increased oil return and a screen kit is installed (case I grenade a valve it will save my bottom end):