Discussion Starter
•
#1
•
Re: Basic wiring of a test stand:
Basically what i'm trying to do now is wire up a test stand so as to be able to run a motor equipped with an HEI ignition. At this point all of the gauges are mechanical---due to already having them in posession and trying to be expedient as well as frugal; Electrical gauges may come later.
So, essentially what i'm wondering is how to wire this ignition switch: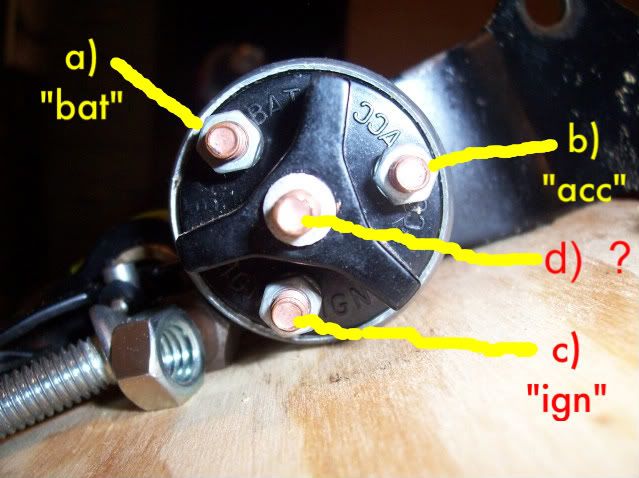 to the starter: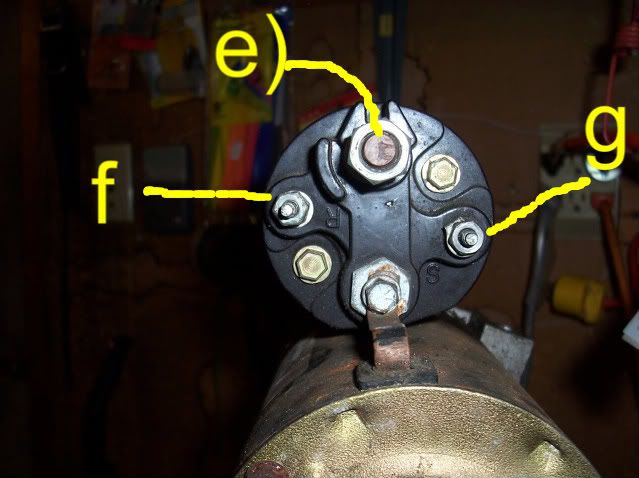 i know that the positive battery cable needs to go to "e", but i'm not sure about the rest.
1) also, what size wires to use and do i need to use fuses or links?
2) what wire would go to the HEI cap from where?