Discussion Starter
•
#1
•
I live in a condo in downtown Miami. Here is the view: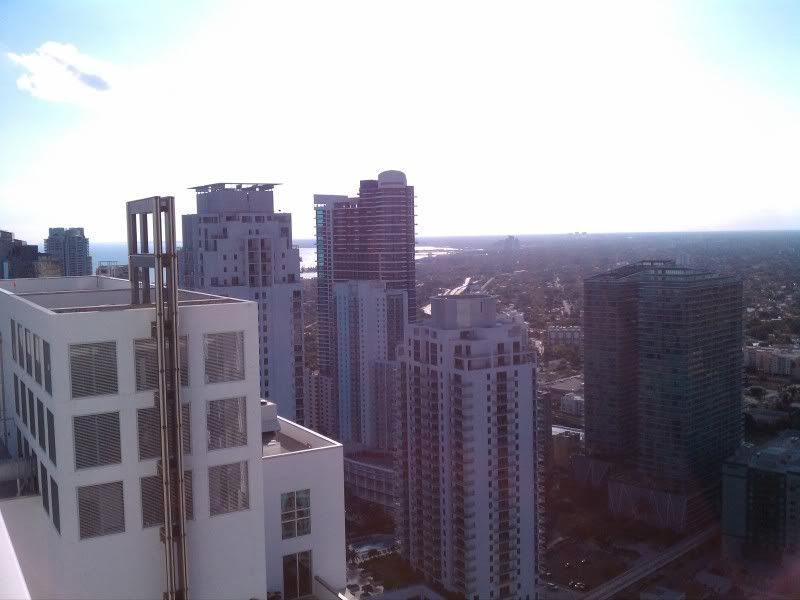 I am fortunate enough to have a 1968 Camaro. I purchased the camaro for $2000 in the summer of 2001, when I was in college. It had a blown engine and a powerglide transmission. The upholstery was shot. It had a nice krylon paint job.
I put in a 383 and a TH 350 a couple years back. Also got the car painted. It was equipped with the pro-topline heads, and a 222/232 custom ground cam with .447 lift. I ran it with a rebuild holley carb on an air-gap intake. It had ceramic coated headers and a flow master exahust. I installed the Mark 8 fan and an aluminum 4 core radiator. The car never was really something I could drive every day. The car would stall on hard braking, backfire, stall at idle, and otherwise drive like crap. I'd put a timing light to get it to run well and set the idle speed, and then drive it out for a weekend, but then next time I'd drive it the weather or humidity would be different and it would drive like crap again.
Here is the car as it sits today: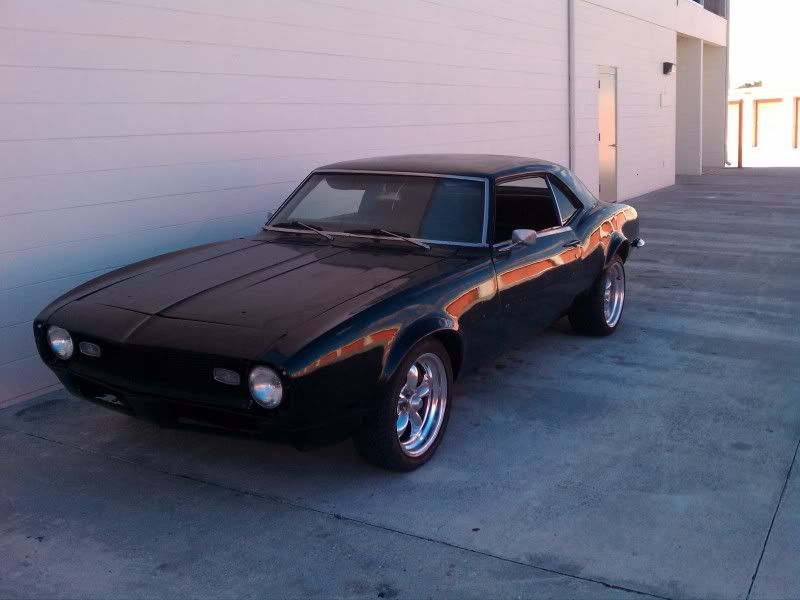 As you can imagine, you can't exactly work on a Camaro in downtown Miami. So the car is located in the warehouse district waaaaay down south, where I can get a smallish warehouse for very, very cheap. Each weekend I drive about a half hour to get to the car where I work on it. I've become sick of having such a fun car but having it be so tempermental. I understand I could proobably tune it and put on a choke and fiddle with it to get it running perfectly, but let's face it: carbs do not even compare with EFI for drivability. I wanted the car to be like my 99 trans am. Turn the key, go. Change oil every 3000 miles and that's about it. Furthermore, the old technology, including different valve angles and hydraulic rollers makes the modern GM V8 pretty much the best engine out there that will pretty much bolt up to a 68 camaro.
So a few weeks ago I bought this: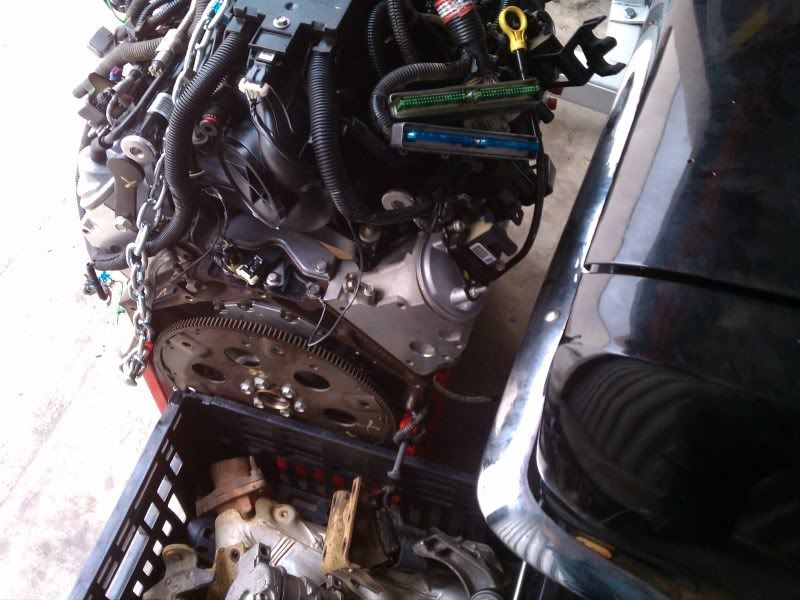 It is an Lq4 6.0L truck engine from a 2006 Chevrolet Silverado. You can get these shortblocks for $800. This one was $1500 as it came with all accessories, ECU, and harness. I've shipped the ecu to Brenden at lt1swap.com, who is programming it for me. He charges only $75.
Here is the old engine: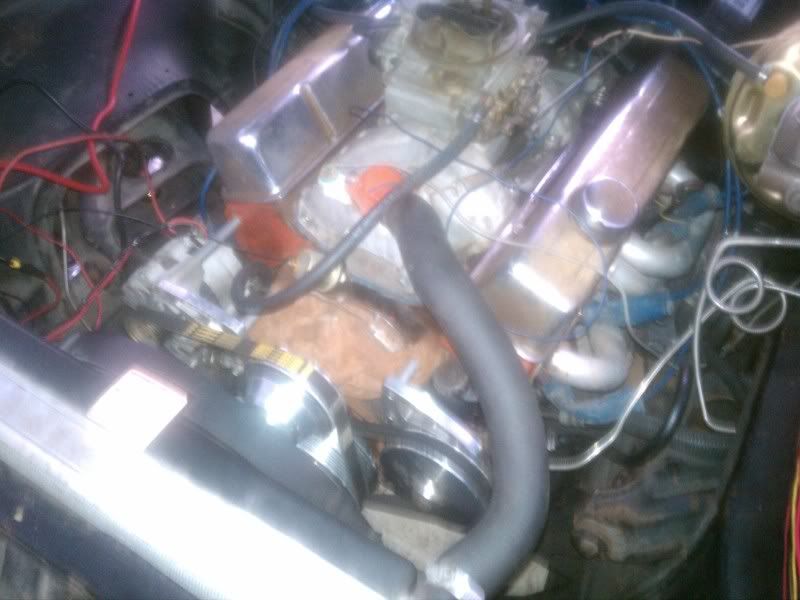 Here is me taking the old engine out:
The engine bay needs to be cleaned up: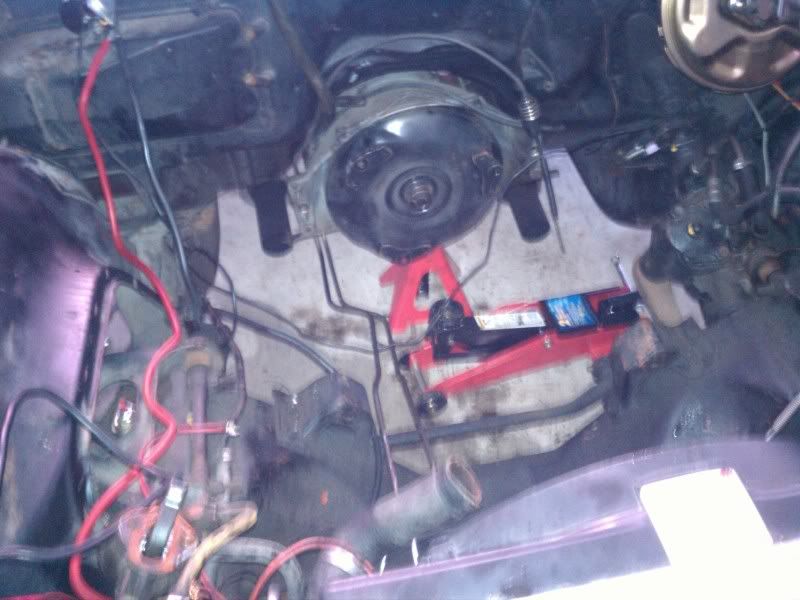 I've decided I am going to purchase the following items:
Ls3 heads for $660.
Dynatech conversion headers for $400
An autokraft oil pan for clearing the 68 for $400.
I already got an LS3 intake from a 2010 Camaro with the stock 42lb injectors from ebay for $300.
Patrick G over at LS1tech.com offers a service where he will design a camshaft for you for $25. With the LS3/L92 style heads (same thing) and the LS3 intake, Patcik designed a streetable cam that made a dyno proven 460rwhp/440 ft.lbs. of torque, the cam will total $400.
$1500 engine.
$400 cam.
$400 oil pan.
$300 intake.
$660 heads.
$75 programming.
$200 TB
______________
$3500 or so for an engine that will put down at least 400 rwhp and can be driven every day.
I'm using the upgraded spectra tank: $400
The upgraded walbro pump: $200
The 99 vette regulator: $50
and telfon fuel lines with the fittings were about $100.
So I figure $750 for the fueling system.
Transmission will be a $4l80e, figure about $1000 for rebuilt one from EBAY with a stock converter (I don't care about the weight of the converter with the HP I'll make).
And I figure around $300 for the driveshaft work.
Factor in a $3-400 bucks for the extras (mount plates, gaskets) and I think I can do this swap for around six grand. Not bad for an over-driven 400rwhp street car that will run on pump gas.