Discussion Starter
•
#1
•
Question probably gets asked a lot, but trying to find a definitive answer is sometimes difficult because we're not talking stock engines and factory specs for plugs from 1969. So I've got a mid-70's 454 (.030" over), forged pistons, steel crank, CompCam Xtreme XS274S with solid lifters, Holley 4150, Edelbrock Performer intake, 781 Oval port heads, long tubes, Chevy Distributor with Pertronix Ignitor Kit and Pertronix Flame Thrower coil.
Plugs that were in the car are AC Delco R43TS and they are sorta sooty and black so I was going to move up to a 45, but AZ didn't have 8 LOL. So I opted for Autolite 26 plugs which are the comparable heat range to the Delco 45's. Here's the old plugs.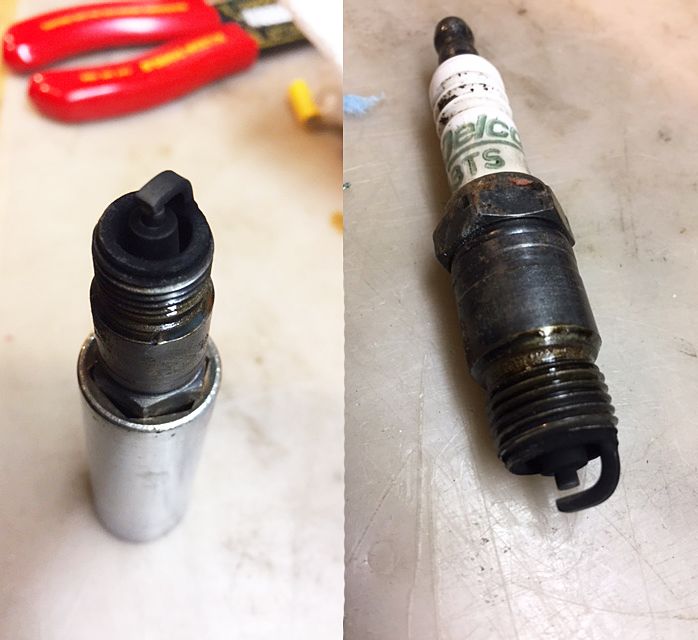 So you can see how black and sooty the plugs are. And plugs are cheap enough to try an alternative. Thinking I should gap these at around .041" (?) but wondered if anyone has a somewhat similar setup. Pertronix only says to gap plugs .005" greater than normal, but I've heard that some guys will gap these at .045" so I'm curious.