Discussion Starter
•
#1
•
I been trimming weight on the car this year. I didn't have a weight goal but rather: eliminate the things I won't miss and things that wont adversely effect the car, and keep the car as close to stock appearance as possible. An extensive list of mods and weight reduction items I have done can be found here:
http://ls1tech.com/forums/multimedia-exchange/1420480-updated-three-trips-tnt-pics-vids.html
So as I've flat out exhausted most free, and some not so free, weight reduction mods, I liked the idea of brakes because of the weight loss, especially being taken off the nose. So, before brakes I was at 3120, no driver, 1/8 tank of gas.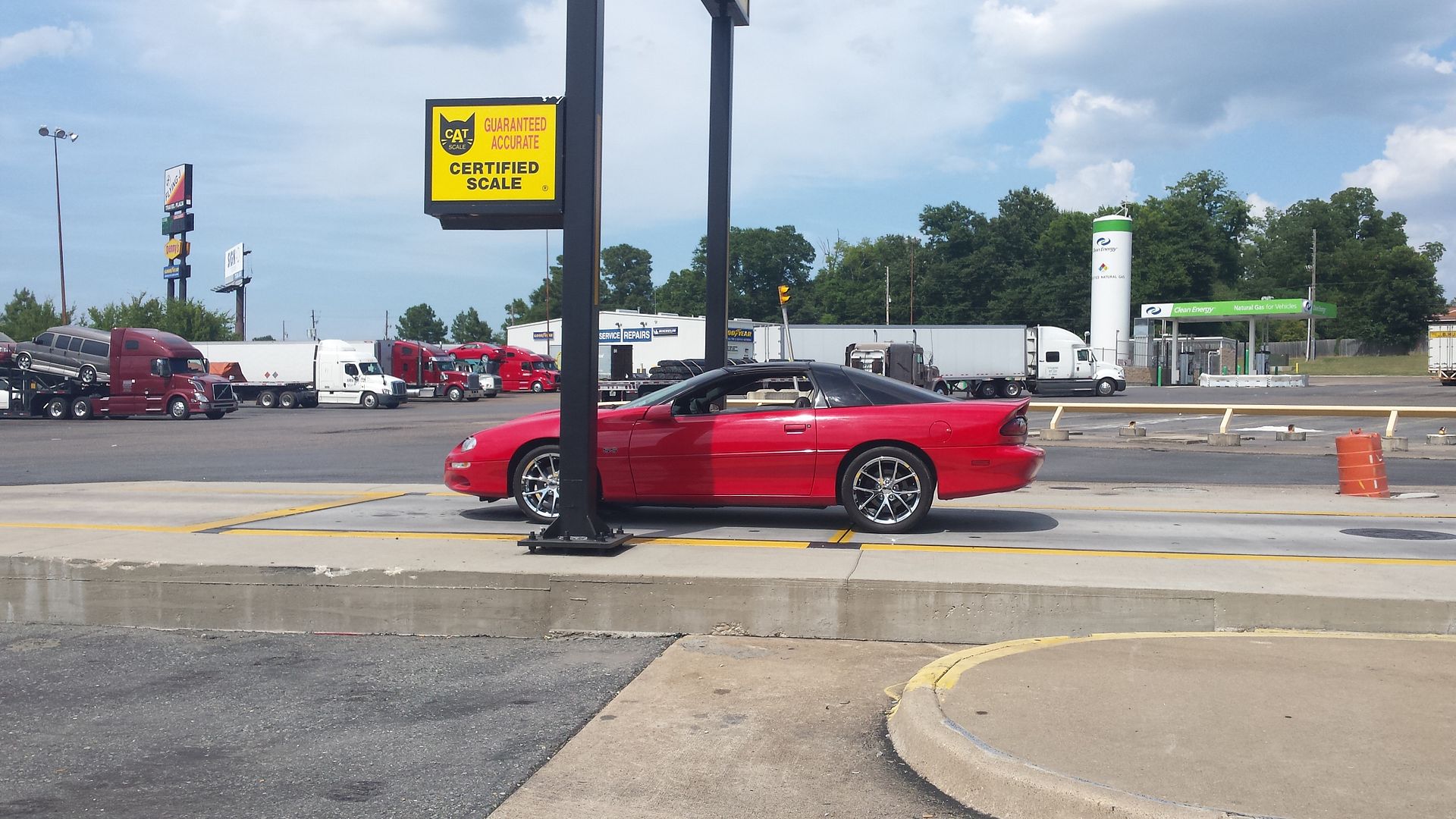 I originally got this kit, with Strange aluminum hubs. After looking I was sure it would not fit behind a stock wheel due to the design and the large dust cap. After searching around I found most drag wheels allow for the dust cap to come through the center. Since switching wheels was not an option I contact Midwest Chassis and they revised the kit to work with a stock hub and therefore stock wheels.
Here's a thread on the wheels I am using:
http://ls1tech.com/forums/wheels-tires/1771932-z06-spyder-wheel-chrome.html
The kit for drag wheels:
Here's the modified kit and brackets:
So once I had all the correct parts, I fit it all to the car. You will need either brake line adapters, or a brake line kit. I got the kit from Midwest and it work well. The old hard lines are a pain to break free from the stock adapters so go easy on them. You can see the new line and adapter in place in this picture.
Here they are behind the wheel:
And the weight. I assembled all the strange stuff on the scale and got 25lbs total. I assembled one side of the stock stuff and got about 31lbs. So 62 vs 25. So a 37 pound weight drop:
For driving impressions, the first few stops felt about like stock. After say a half dozen stops the pedal got more reactive and sensitive and the brakes had a very nice intial bite. Very confidence inspiring. I did not do any hard panic type stops but for normal driving you wouldnt know they were there other then the fact that the car seems to stop very well.