Discussion Starter
•
#1
•
Right down to business. The reason why we are here is (you did read the first thread right?) fast forward 1300 miles.
And a loud bang happens, motor oil a foot wide on the street for 200 feet and a cloud of smoke that would make a dragster
envious. I tow it home, and look underneath. The oil pan is still installed.
I found this resting on the k member.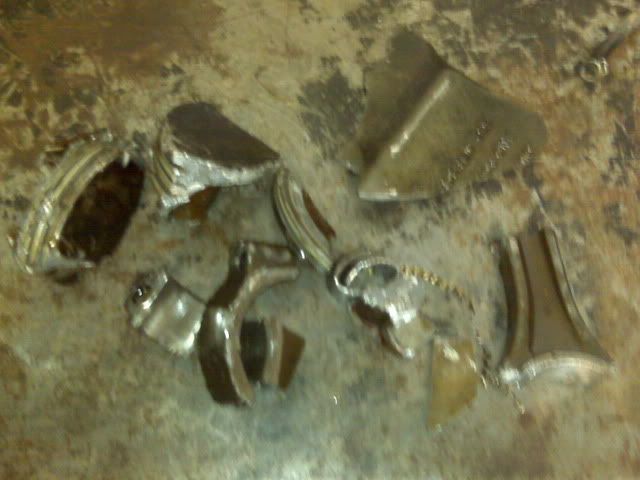 That's piston.
I found this in almost every intake port. Filled with Mobil 1.
I tipped the intake over and found out it had some "juices" in it.
The driver cylinder head.
Auto oil drain. It's for when you want to lube the concrete.
---------------------------