Discussion Starter
•
#1
•
Hey all,
I hope I have found the right Camaro forum this time. I tried a couple so far and they are either all about stock correctness or else there just plain isn't anybody home... or the 'site is having issues that prevented me from posting.
All that aside, Here I am! It looks like there is plenty of content here from mild to wild, rare stockers, straightliners and G-Machines.
I'd like to show you a few pictures from last fall that explain my subject line. Unfortuantely, this is the second garage fire that my 68 has been in but fortunately we incurred only smoke damage and a feew related gremlins each time. There is still plenty of cleaning to do this go-round but the paint looks better than it did when new.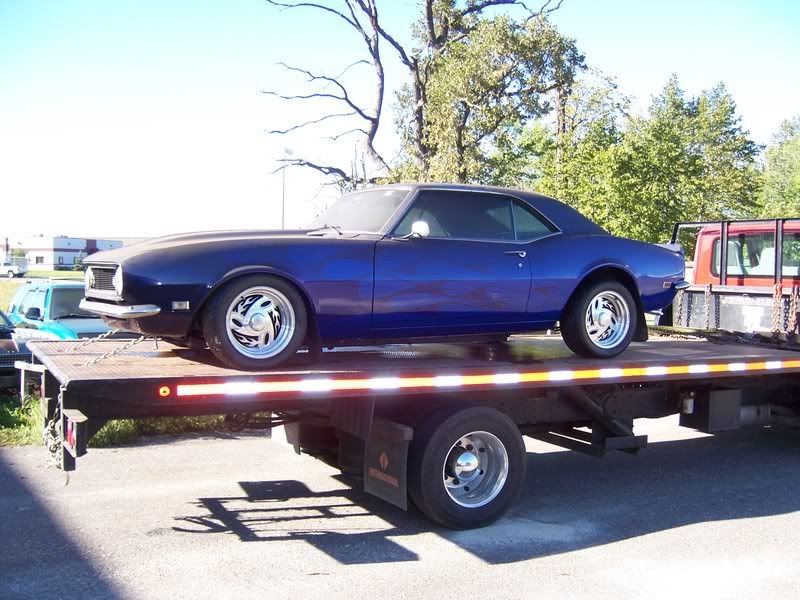 I got this car June 24th '89 and other than a first annual car show held on my birthday in 2004 it has been hibernating since about 99. All I can say about the lost time totaling close to a decade is that at least I still have it.
I am currently researching all the cool stuff that has become available in the last several years since I was "on the scene" and it is making my head hurt a little. I hope some of you guys can help me wade through the BS and keep me inspired to enjoy the car with the family. It has a way to go to be a joy to drive again.
Anybody going to CarCraft in St. Paul this weekend?