Discussion Starter
•
#1
•
I picked up this 1967 Camaro locally. I was picking up my boys from school and I took an alternate route home and I drove past a small mechanic's shop and I saw this Camaro sitting in the back behind a fence. It looked like a drag race car from what I could tell. I came back a day or two later to check it out and was pleased to see that it had not been cut up or back halved or anything like that. The bad news was that nearly the entire interior was gone and the floor and trunk was rotted out. It had 2 flat tires and the engine didn't run due to wiring issues. I negotiated a price of $4500 and he delivered it to my house for free.
Here is what it looked like that day: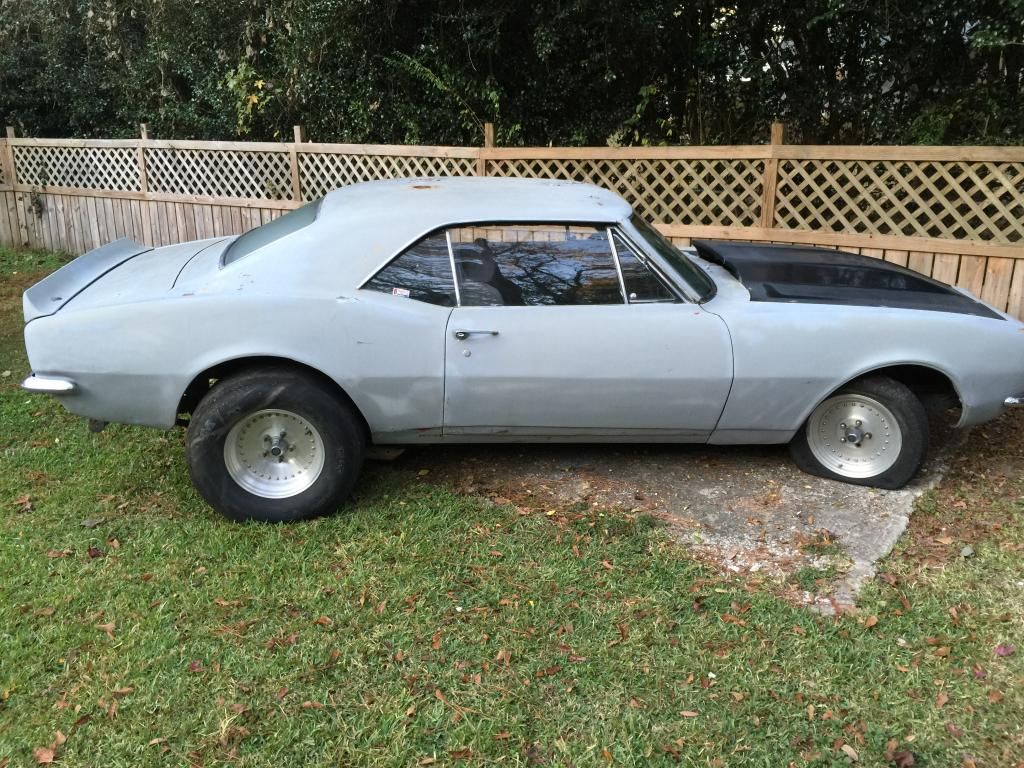 It looked pretty solid but looks can be deceiving..It has lots of body filler hiding rust.
As I did my research on the car I found out that this was one of the first 1000 Camaros ever to be made. It is car number 747 and Fisher body number 379! It has a production date of August 1966. It was a white 6 cylinder car with a 3 speed on the column. It had 5 layers of paint and tons of bondo. Someone had beat the hell out of the wheel wells to cram in bigger tires and racing slicks.