Discussion Starter
•
#1
•
OK, so I just got me a 68 Camaro convertible project a couple of weeks ago and I wanted to document the tear down and reassembly with you guys and hopefully get some advice along the way.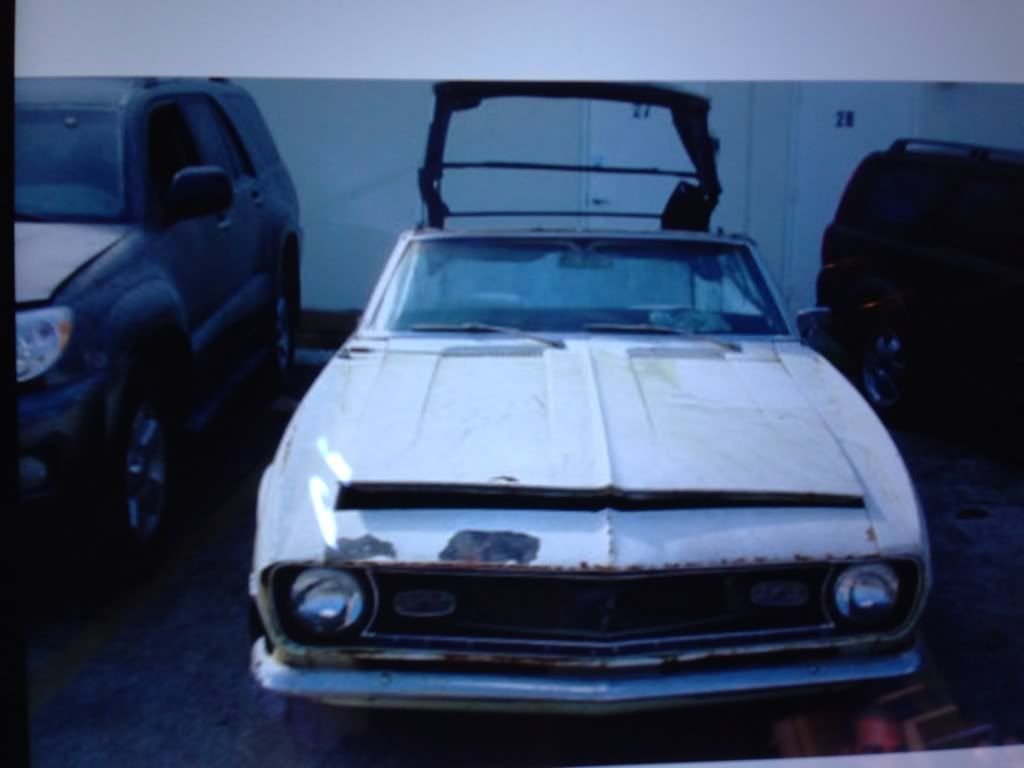 I have had my share of first gen Camaros but this will be my first deep resto where I will have to replace many body panels. I have been researching mig welding and got myself a lincoln pro mig 140 welder with Argon/Co2 bottle.
When I get home I will start posting photos starting with the day she showed up on my doorstep in MUCH worse condition than expected
. Even the rust was rusted!
As I got into it I discovered that structurally she was sound with good trunk, shock towers, and rockers.
I will need to replace the floorpan (I have ordered a new one piece convertible pan)
both full quarters
radiator support
trunk lid
trunk lid support with hinges
inner quarter supports for convertible well area
.
Rear tail piece (full of body filler from prior damage from wreck)
inner cowl panel
and patch work on firewall, fenders, front header, toe boards, tulip panels( side boxes on firewall??) door skins.
I have begun the tear down and found that the car was originally a 6 Cylinder, factory AC car but now has a 69 Corvette 350 engine with Powerglide.
I have found lots of critter nests everywhere and lots of rust.
Lemans blue (!!):yes:,Console car with deluxe white Pearl interior. Seats and frames were rotted to the floor. I bought a set of used deluxe seats to re-upholster.
Engine and trans run fine so I will only be doing cosmetics on those.
I will start posting pictures of the car and the teardown tonight when I get home.
Since the original engine is gone my goal is to make an RS/SS tribute using the 350 engine, Lemans blue with a white top and white interior.
Like :
I will post more pictures later.
Is there a limit to how many pics I should post?
I have never welded before so I will be practicing on scrap metal and then my floor pan soon...