Well here is my new project:
A 1975 Camaro type LT. She was born Silver with a red interior and a weak little 145 HP 350ci motor with an auto trans. I found it on Craigslist locally while searching for a THM 350 transmission. I negotiated her down to $450 and made arrangements to take her home. 4 flat tires with mis-matched rims.
This is how she looked when I picked her up about 10 minutes away from my house where she has set for the last 4 years in someone's back yard.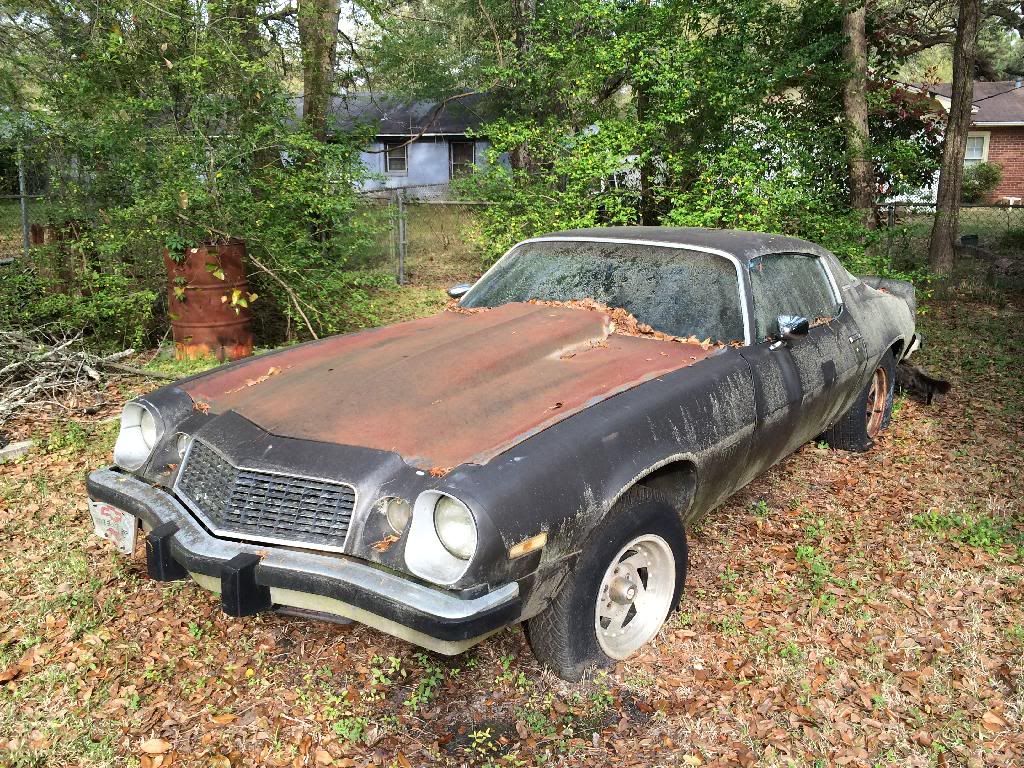 No engine, but does come with a tHM350 trans, a new flowmaster exhaust system, a steel cowl hood (which I do not care for), nifty traction bars and a giant AutoMeter Tach! The interior is not terrible but has not been respected.