Discussion Starter
•
#1
•
Trying to get my hellwig rear sway bar to fit. Only solution I can come up with is to move the shocks so they are behind the axle.
I have short shocks, so they will fit in this new spot (already measured).
Here's a shot of where I want to put an upper shock mount. This is pretty much a straight shot up right behind the rear axle tube.
Here's a rough idea of what the bracket would look like. I would have the top boxed in so it wouldn't flex and would make it not be so far away from the frame. Black dots are mounting spots to the frame.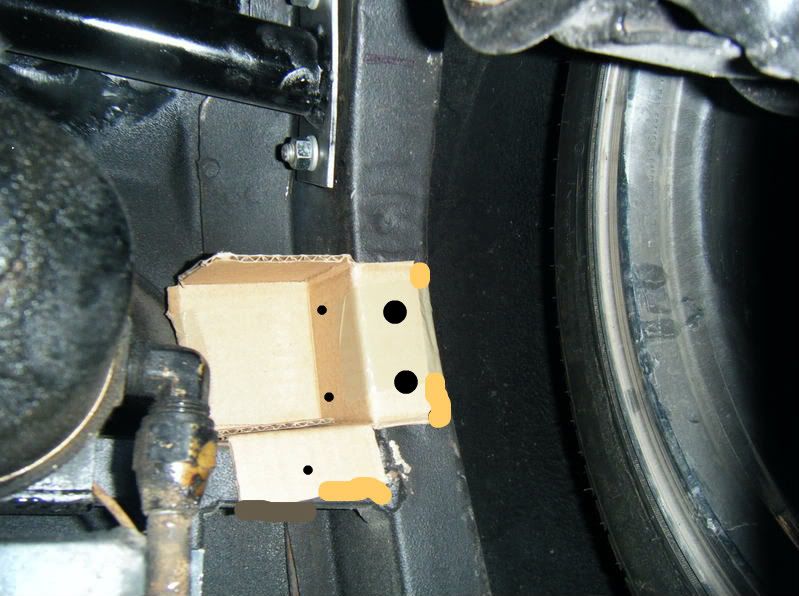 I'd make it so it was large enough to house the upper shock end and put the bolt through the sides.
The lower mount is on the traction bar now. I'd just weld a mount to move the lower mounting position near the rear u-bolts instead of the front ones. Right now, I don't get any wheel hop, so I think I'd like to keep the bars. For road racing/auto-cross, are there any problems caused by leaving the bars in?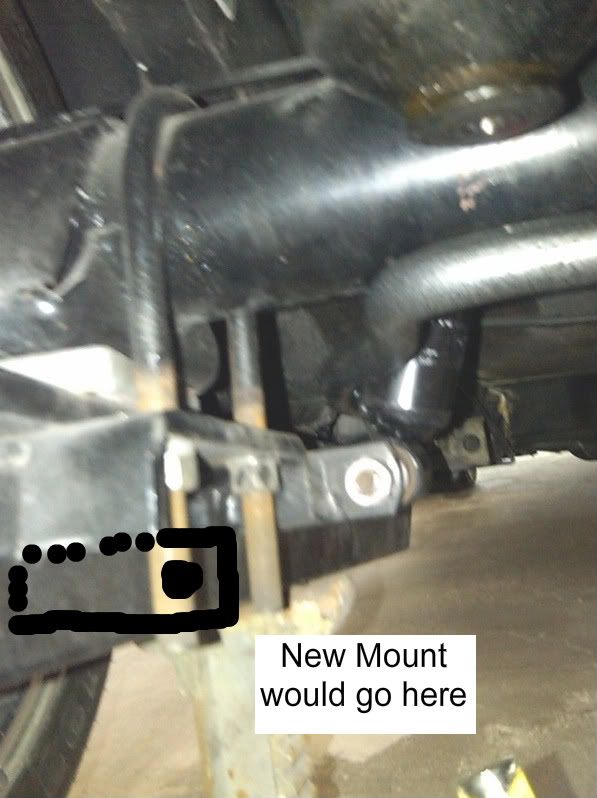 I checked for clearance on both sides and the shock will not hit anything. I'll have enough travel with the shocks I currently have.
Moving these shocks will allow me to put the sway bar where it needs to go. The sway bar is adjustable, so I'll put it on it's softest setting to avoid having too much firmness in the rear.
I think the mounts will be mounted firmly to the frame and the metal I'll use for the 'box mount' will be strong enough to avoid any flex.
I really don't have any other options. I can't find another sway bar that will fit, can't find any other shock mounting solutions that will work and I don't want to change out the rear leafs (trying to keep it cost effective).
Tell me if this will work?