Voting & guidelines for the 2017 Winter Project edition of the ROTM
So with the radical change of scope for this months ROTM here are some guidelines for the voting. Purposely dragging us toward the vote because it is important in this kind of project to stop and really look at it for a few minutes. The poll will be added to THIS thread later this afternoon giving you some time to look over the goods before voting.

Review the projects submitted by the links below. At first ignore the size of the project, and just concentrate on the before and after in terms of the QUALITY of the final product..

Then once you have that set in your mind, look at the size of the project but not in terms that the larger deserves to win, it may not.Instead look at the size and again look at the final product. A smaller project with better detail or function may just be our winner. The size of the project also doesn't automatically equate in more work, it may just be larger parts moved, installed etc. It really isn't more complicated in reality, while others it may be.

As I have been looking over the nominations and asking non Camaro folks to review an give me their votes the past week to see how to really judge these wide diverse and beautifully done projects I'm amazed at the results these non car folks has picked. I also am very happy with the interest in this type of special edition to the ROTM, and really think this kind of contest will be popular enough to run more than just once a year once we get the formula for it fleshed out.

Thank you for your patience while working this first of its kind special edition out. My last wordy point is I wish I could give all the nominees an award. The is NOT A SINGLE STINKER in the pack for this and it is very difficult to make my mind up so I expect there will be great turn out for this vote which will be open for 14 days due to the delays. So congratulations to all the nominees on a fine group of well done winter projects. Hopefully these projects will motivate the majority of us to get out to the garage this weekend and spend some quality time on our own languishing projects!

So without further delay here are the contestants in the Winter Project Edition of the Ride Of The Month!
Bob - Refreshed Interior. 1967:
http://www.camaros.net/forums/126-r...-winter-project-edition-rotm.html#post3923290
Donny - New 8.5 rear with 373's and Hotchkis rear sway bar and leafs installed. 1969:
http://www.camaros.net/forums/126-r...-winter-project-edition-rotm.html#post3924521
TJ - LS3 480, Tremec Magnum 6 speed, Dakota Digital gauges, Wilwood brakes and RideTech front suspension. 1969:
http://www.camaros.net/forums/126-r...-winter-project-edition-rotm.html#post3925073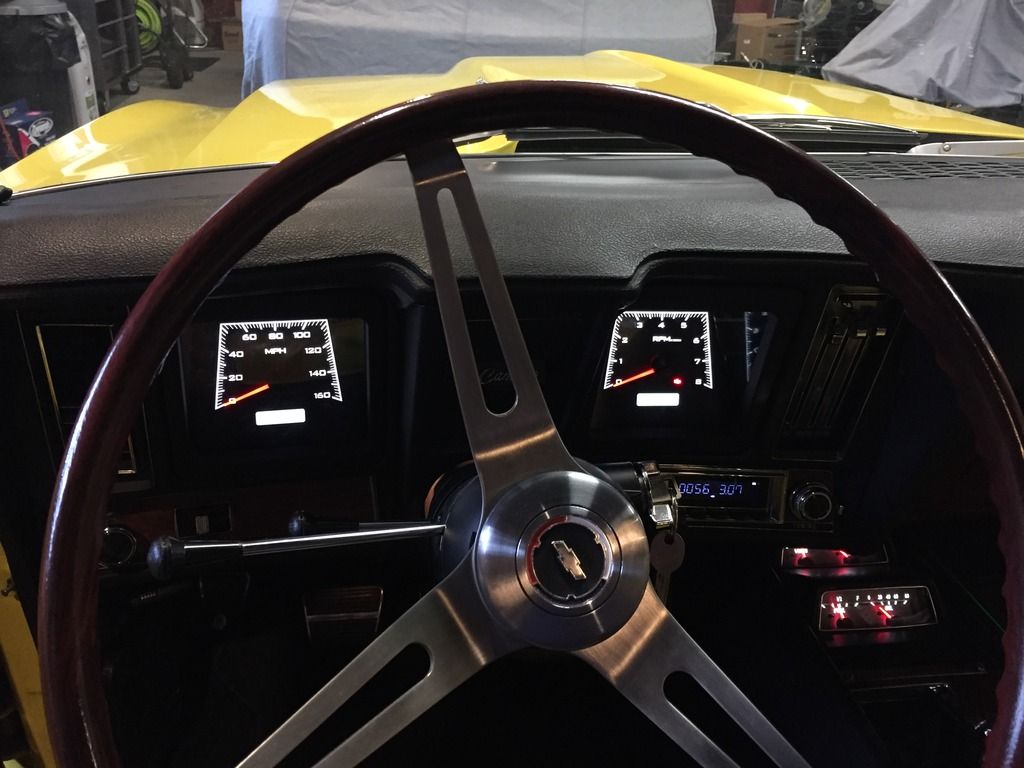 Greg - Custom interior, motor, new paint & mirrors. 1968:
http://www.camaros.net/forums/126-r...-winter-project-edition-rotm.html#post3928673
Brent - Handling, Steering and Brakes. 1967:
http://www.camaros.net/forums/126-r...-winter-project-edition-rotm.html#post3928962
Hopefully I didn't miss anyone and merged the right multiple threads